Whosoever South
Whosoever South is an American musical trio comprised of husband and wife team, Rowdy & Sarah Eunice, and longtime friend Mike Mitchell. All three singers/songwriters were born and raised in Georgia, each with a wide variety of musical influences growing up. Whosoever South's humble beginnings and diverse backgrounds testify beyond genres. Together, this trio has been making music for over 2 decades and serving up a delicious combination of southern hospitality and home-cooked songs. Enjoy! – Rowdy, Sarah, Mike (Whosoever South).
Passing Through by Whosoever South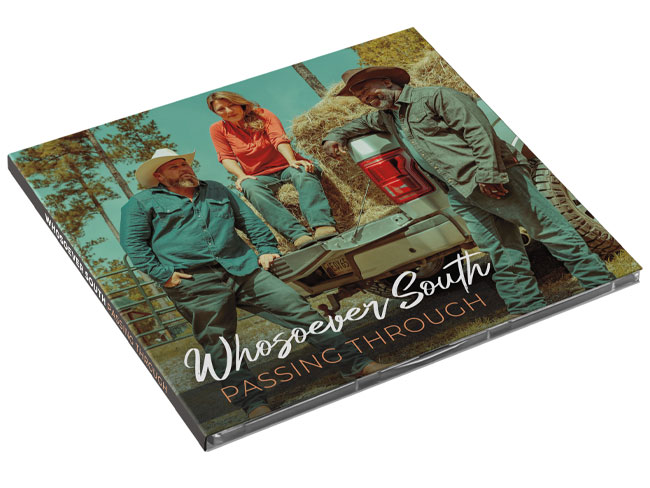 Whosoever South's new album, Passing Through, is out now on all digital platforms! This album will also be available on physical cd (click on the link below). Join us as we talk about life's ups and downs, hard work, and family living.